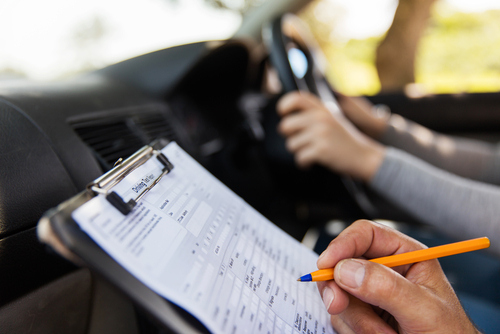 DVSA changes to the driving test for modern day conditions
The government have revealed plans to improve road safety by making changes to the practical driving test. Changing the driving test will help by allowing examiners to make better assessment of the candidate's ability to drive independently in modern day driving conditions.
The Driver and Vehicle Standards Agency (DVSA) have spent time talking to different groups of people about how learners can be prepared for driving on their own once they pass their test. This looks at modern day to day activities, such as using a sat nav, the learner driver may be faced with once driving on their own.
Road collisions are the biggest killer of young people, accounting for over a quarter of all deaths of individuals aged between 15 and 19. It is the DVSA's intention to ensure that through adequate training and a thorough driving test the number of young people being killed in collisions is reduced.
The changes to the test include:
Increasing the 'independent driving' part of the test from 10 to 20 minutes.
asking candidates to follow directions from a sat nav during the 'independent driving' part.
replacing the 'reverse around a corner' and 'turn in the road' maneuvers with more real-life situations like driving into and reversing out of a parking bay.
asking 1 of the 2 vehicle safety questions (known as the 'show me, tell me' questions) while the candidate is driving.
The DVSA is working with the Transport Research Laboratory to find out how the changes better reflect real-life driving. Over 4,500 learner drivers and 850 driving instructors have been taking part in a research trial at 32 locations, both rural and urban, across Great Britain. The research is being reviewed on a regular basis to gather feedback from driving instructors and learners and looking at the changes on safe driving six months after the learner has passed their test.