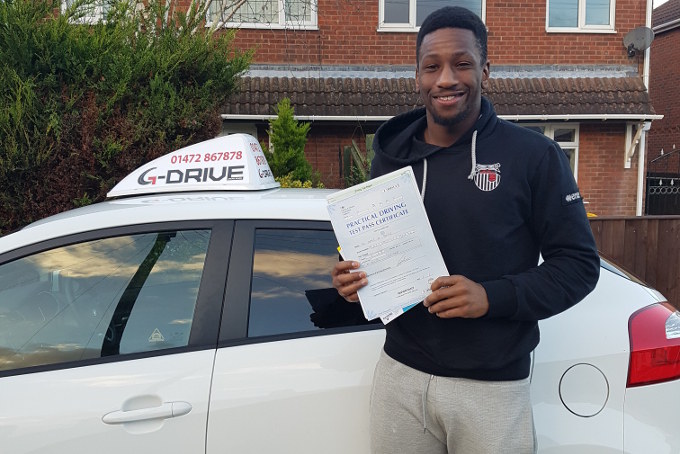 Omar Bogle passes his driving test with G-Drive
G-Drive are happy to announce that another one of our learners has successfully passed their driving test.
We have been tutoring Grimsby Town FC player Omar Bogle and early in January he was able to pass his driving test. The 23 year old striker is in top form at the moment for The Mariners and earned cult status at Grimsby Town by helping them win promotion out of the National League ending a 6 year spell in the non-league.
Omar said of Glen, his instructor: "My man. Thanks for your help! Great instructor! Recommend to anyone!"
G-Drive specialise in delivering the best possible experience during your driving course, whether you are committing to an intensive course or one hour per week lessons. We achieve this popular approach through our ever patient and friendly driving instructors.
We pride ourselves on our pass rate and all of us at G-Drive would like to congratulate Omar on his achievement. We appreciate the glowing testimonial and we are sure he's looking forward to driving himself to and from his training sessions with the club!