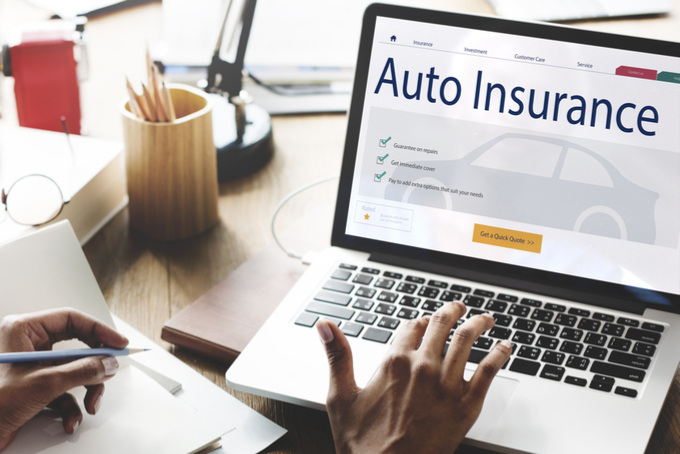 How Young Drivers Can Cut Insurance Costs
One thing we regularly hear at G-Drive is how much our successful young learners have to pay to get their car insured. It's no secret that car insurance is incredibly expensive for young drivers, even if you have passed your test the first time around with no faults. So, as a round-up we have pulled together some tips and advice on how to make insurance more affordable for young drivers…
Probably the most obvious and most immediate advice is to make sure you shop around thoroughly for your car insurance. Be sure to use multiple comparison sites and compare different offers from different providers, like for like. You will often find that insurance from the same provider can differ between comparison sites so be sure to check as many different comparators as possible to make sure you can get the best deal available.
If you haven't yet purchased a vehicle, be sure to bear in mind that older cars are not necessarily cheaper when all things are considered. Not only might an older car need work, particularly if it has high mileage, but newer cars often have reduced premiums due to the inclusion of newer technology such as driver safety aids. Check the insurance group of the vehicle in question before buying it.
If you have already bought your first car, make sure you don't modify the vehicle in any way. Although many young drivers are attracted by the appeal of modifying their car, even adding 'go faster' stripes to your vehicle can raise the premiums of your insurance policy. One modification worth making to the car however, would be to have a security system fitted if it doesn't already have one. This will likely see your insurance quotes lower than they would be otherwise.
It is also worth mentioning now, that you can take an advanced driver course such as Pass Plus to further reduce the cost of your car insurance. At G-Drive we do provide Pass Plus instruction and can help you achieve this certification.
So, if you already have your vehicle, or are looking in advance at insurance quotes before buying a car you have in mind, there are a few points to consider when filling out your information to generate car insurance quotes…
Firstly, add a named responsible driver to your policy. As long as you don't put this person as the main driver of the vehicle when they are not going to be, you won't be committing fraud by 'fronting'.
Work out realistically what sort of mileage you will be expecting to cover in your car. The lower your predicted mileage, the lower the cost of your insurance quote will be. However, make sure you don't underestimate the amount of mileage you are going to cover as there can be expensive penalties for going over the limit you have stated. As long as the amount of annual miles you have stated covers your needs, you should be fine.
If you have off-road parking at home, make sure you use it and state this fact when shopping for car insurance. Off-road parking can further decrease the cost of your premiums as there is greater risk of needing to claim if your car is mostly parked on the roadside.
Make sure you don't pay for cover that you aren't going to want or need. This can include breakdown services, windscreen cover or the provision of a courtesy car. You can usually find all of this cover cheaper, directly from different providers should they be something you think will be useful to you.
Similar can be said for third party fire and theft insurance as well, as they are often no cheaper than having your own comprehensive insurance policy. Plus, being a safe driver, it is good for you to get your own policy sooner rather than later.
Providing you can afford it should the need arise, be sure to look for policies with higher excess charges attached to them. This will often lead to the premiums being lower as a result, and with careful, safe driving you will unlikely be required to make a claim and pay the excess fee.
Finally, consider taking out a telematics policy, or alternatively a black box or dashcam policy. These types of policies are often cheaper due to your driving being monitored one way or another, and they are becoming more and more available with a variety of insurance providers.
Young drivers will usually need to pay more for their car insurance regardless, but by adhering to the above information and advice, insurance can become much more affordable. As mentioned above, be sure to shop around excessively to make sure you can find the policy that's right for you.